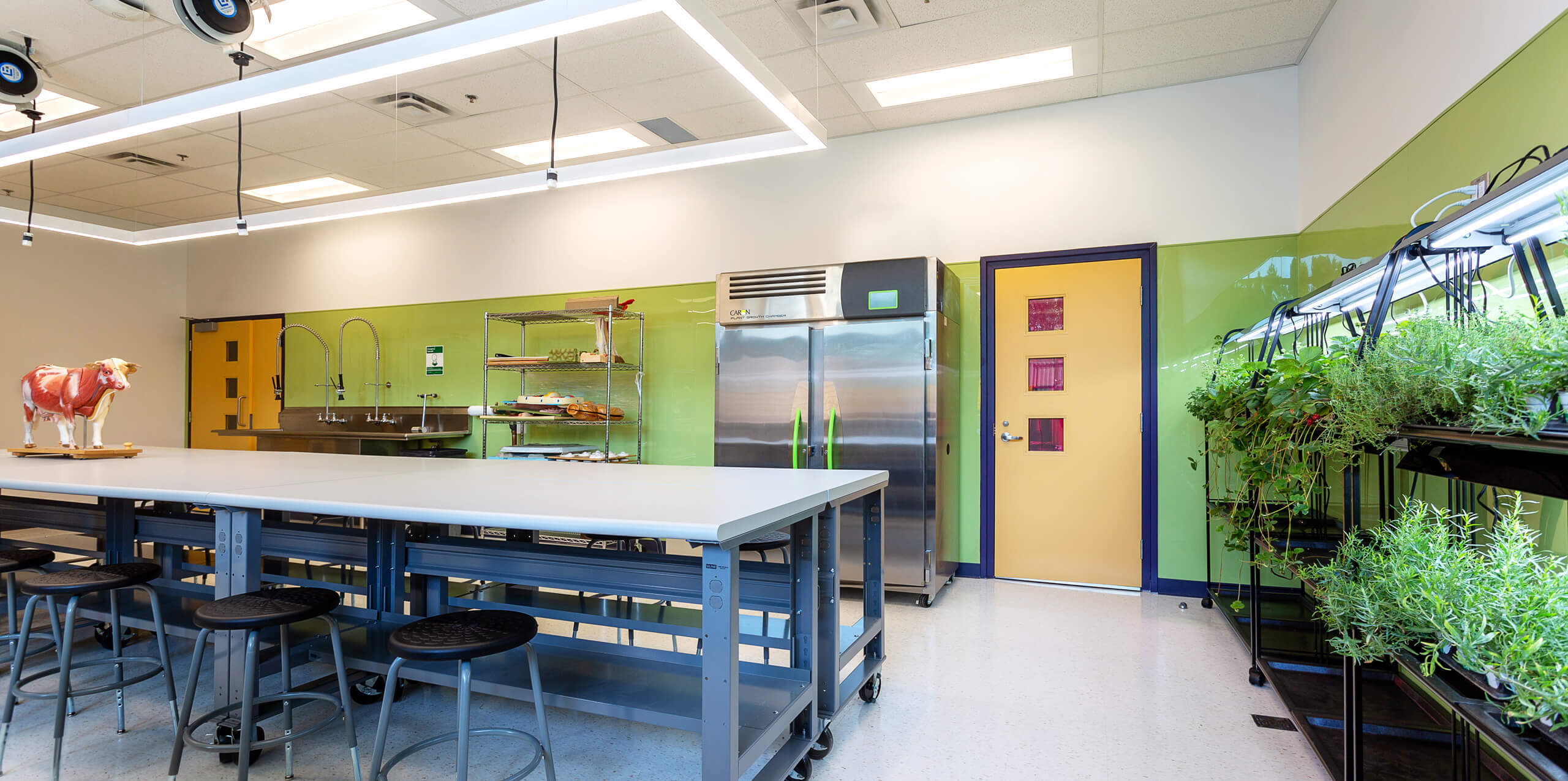 Category:
Education
Location:
Ottawa
Year:
2019
New spaces for Agri-food Training and Research Institute
La Cité college implemented part of its Agri-food Training and Research Institute educational program on the main campus on Aviation Parkway in Ottawa. The program targets research and educational activities of vegetables such as tomatoes and cucumbers.
This project was developed thorough an "integrated design" approach and was conceived during work sessions involving all consultants, facility management staff, program assistant director and two professors. Regular meetings were scheduled right from the beginning ensuring all stakeholders would be present, allowing the project architect to plan the design process accordingly and swiftly respond to client requests.
The "integrated design" approach yielded open discussions and proper assessments of layout alternatives, technical and technological options to meet teaching objectives as well as facility management requirements, while staying within budget and on schedule. The following specialized teaching spaces were thus successfully developed:
A growth laboratory space: theorical teaching room for approximately 10 students featuring a germination cabinet, and specialized growth shelves allowing the plants to reach maturity.
A cultivation laboratory space: controlled atmosphere conditions in which plants a grown to a defined maturity state.
A garage laboratory for maintenance of agricultural machinery: a place for students to develop hands-on experience related to technical and theorical knowledge.
Exterior spaces equipped with electrical and watering systems to support gardening bins for various plants.
Photography by Urszula Muntean