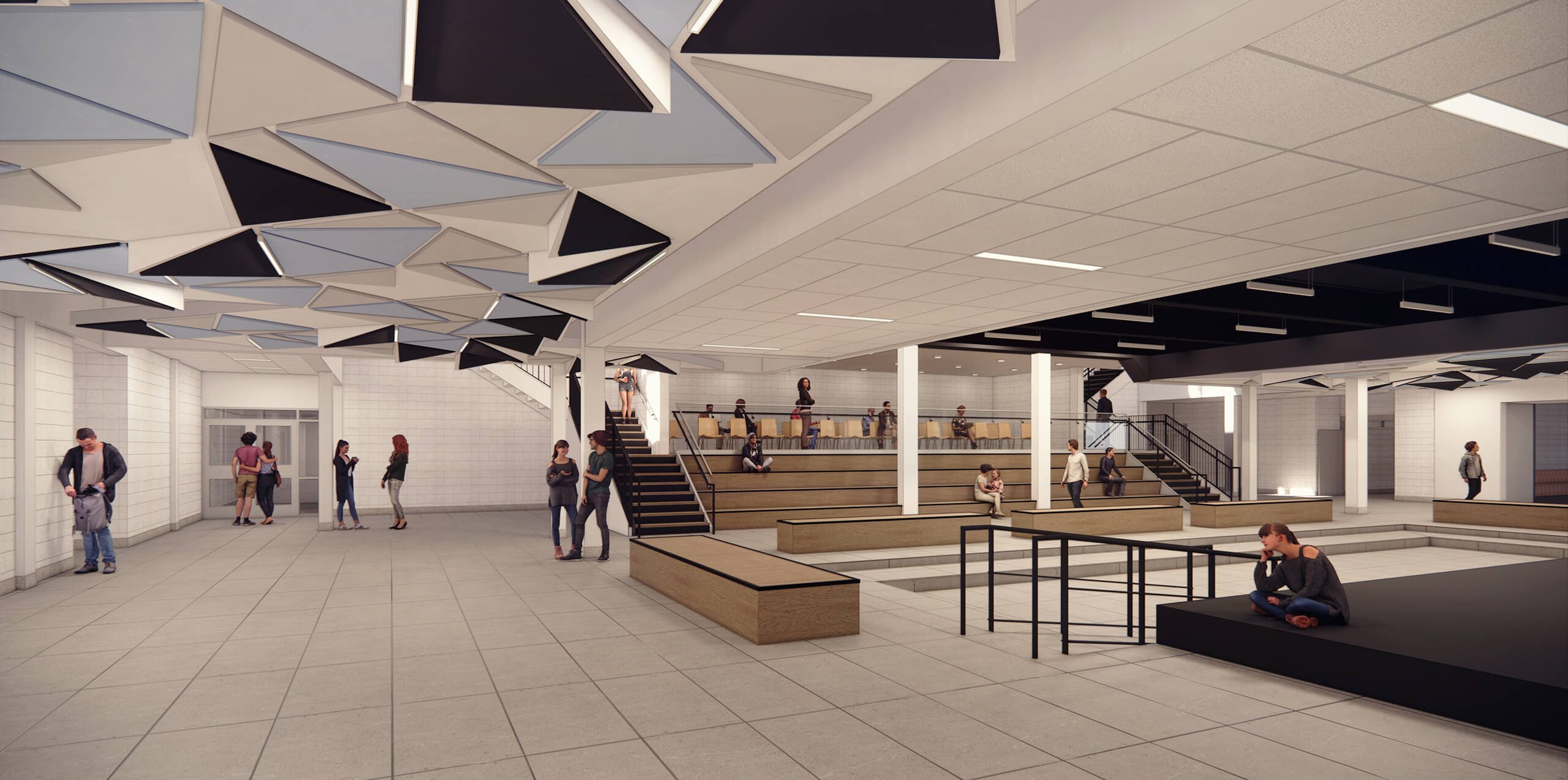 Category: Education
Location: Gatineau
Year: 2023
Mont Bleu High School renovation
On September 21, 2018, École secondaire Mont-Bleu was severely hit by a tornado that ripped large sections of the roof and building envelop further damaging interior spaces.
Our team was called in and had to quickly learn addressing building damages following a natural disaster situation. This unusual situation was an intense learning experience and required all constant team coordination between all stakeholders and consulting firms. The rehabilitation project was divided into 3 phases: securing the building structure and making urgent repair, repairing all affected roof sections and demolishing all interiors finishes and rebuilding all interior spaces.
Considering the extent of the damages to the building interiors and parts of the envelop, we were also tasked with reviewing all interior layouts so the school would be a better environment to support modern teaching approaches and engaging spaces for students. 
We redesigned the agora space to be open to the sky, as a focal point for the entire school, both static and in motion. Teaching spaces were repositioned near the exterior walls to provide maximum natural light. All administrative spaces were better adapted to current practices. We've also made large openings in exterior walls in the pool and gymnasium to provide a dialogue between the interior and exterior.
To enhance the redesign of these spaces, we used dynamic geometry, sustainable finishes, and furniture, that reflects our contemporary yet warm ambiances.
3D rendering by Confluence Architecture