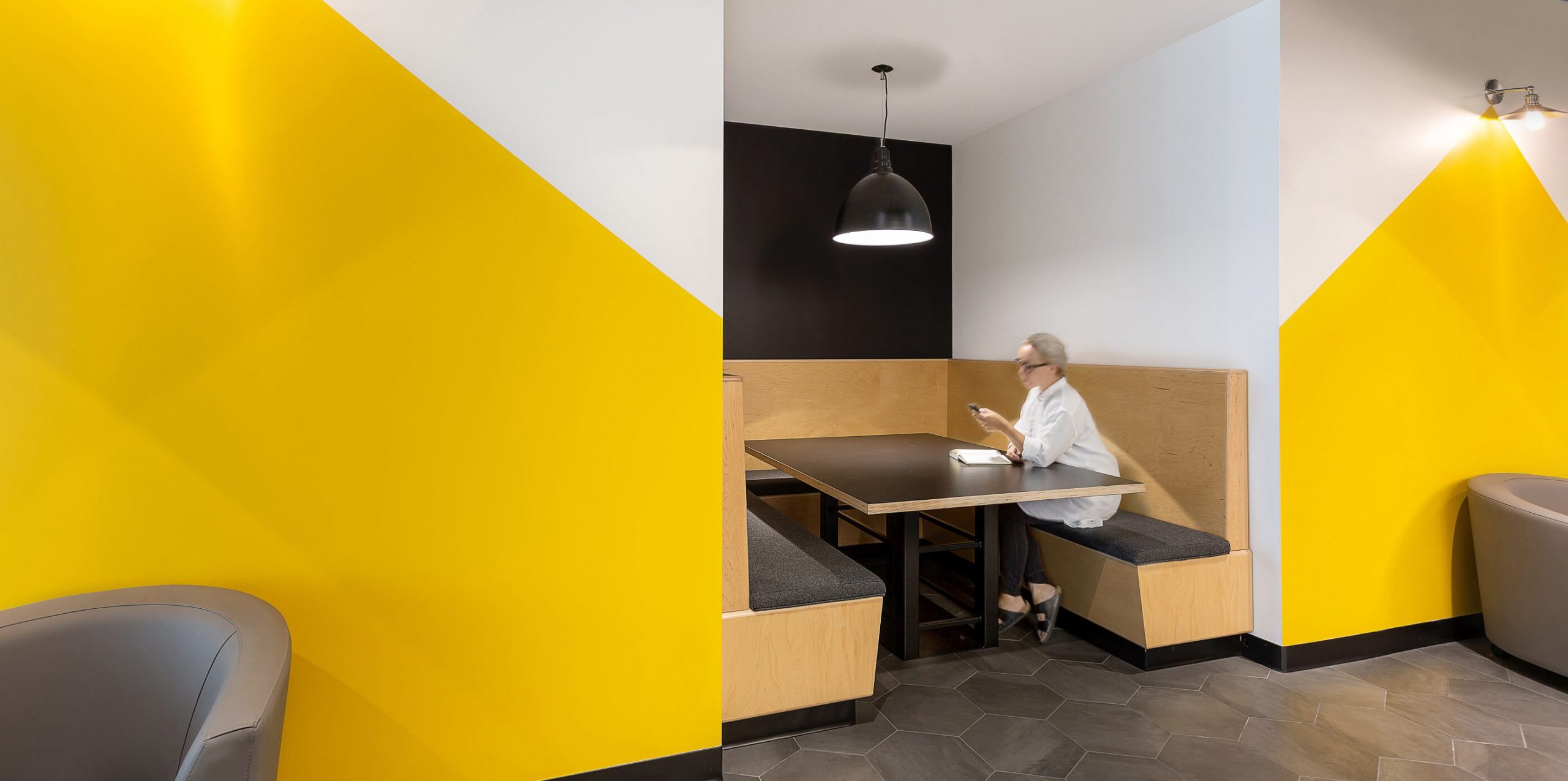 Category:
Commercial-Office
Location:
Ottawa
Year:
2017
TFO Media Group Ottawa office fit up
Part of a collaboration and closer ties between TFO Groupe Media and La Cité Collégiale, spaces were made available to TFO allowing to move their Ottawa office and audiovisual production activities to La Cité's Aviation Parkway campus. The project comprised two components:
Fit up of TFO spaces in existing Photography laboratories, and
Fit up of Photography labs in new spaces on campus
TFO's program developed during workshops with some twenty employees of their Ottawa office, had to provide a diversity of ambiances and collaboration opportunities while preserving all existing production operations: studio, two mixing rooms, sound booth for vocals, equipment storage, server room and typical office spaces (conference room, office spaces, reception area, kitchenette…).
Photography program included two photography labs, a computer lab with color printing, a collaboration room and storage room with rental kiosk. Available spaces were spread on two different floors.
Both project components included the design of custom furniture and in the case of the Photography labs, it also involved reuse of existing equipment and furniture.
Photography by Urszula Muntean