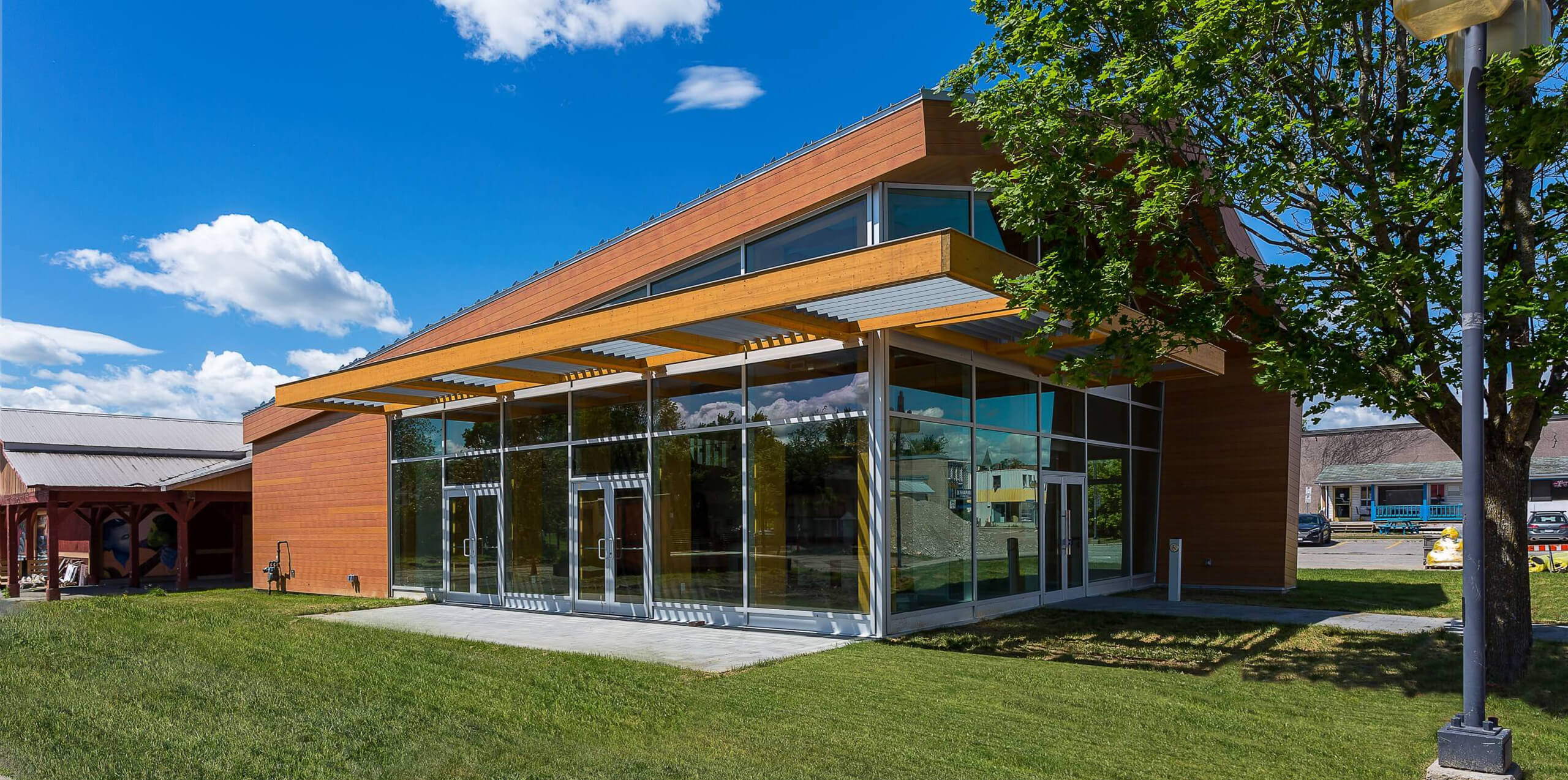 Category:


Sport-recreational-community
Location:
Gatineau
Year:
2021
Marché Notre-Dame's New Bistro-Craft Goods
Gatineau's Notre-Dame Street revitalisation plan launched with the integration of a Bistro-Craft Goods on the site of the Marché Notre-Dame. The project had to demonstrate the city's vision through an innovative, contemporary, and coherent architectural approach.
The new 240m2 building implementation approach opens onto Rue Notre-Dame and preserves the visual axis towards the existing Marché structure at the back, forming an integrated architectural ensemble that preserves the original organization of the site.
The architectural concept maintains the timber structure and repetitive elements of a public market typology, in a streamlined asymmetrical geometric shape: the interior space is punctuated by the exposed glulam wood structure, which extends into the ceiling. The bistro enlivens Notre-Dame St. with a glazed facade that extends to the east side, where the dining room doors open onto the outdoor terrace and urban park. The building's distinctive geometric shape is emphasized by using the same cladding on all facades.
The bistro's unique interior ambience is expressed through the raw materials that make its architecture: wood, concrete and glass.
Photography by Urszula Muntean